At the Sasol Laboratory for Structureal Mechanics, we possess the infrastructure to perform Roll-over
Protective Structure (ROPS) testing as well as Falling Object Protective Structure (FOPS) testing.
At the centre of our capabilities is our pneumatically susupended testing floor, which allows us to securely
bolt any structure down for testing. Complementing this is a wide range of fixtures, a 5 tonne overhead crane,
an array of load cells as well as a 70 tonne jack, with which the tesing loads are applied. FOPS tests
are perfomed using our quick release mechanism, and 275kg weight and a 2.5 tonne forklift.
This weight is dropped using our forklift. If neccesarry, these tests can also be performed at
the premises of the client if the infrastructure is sufficient.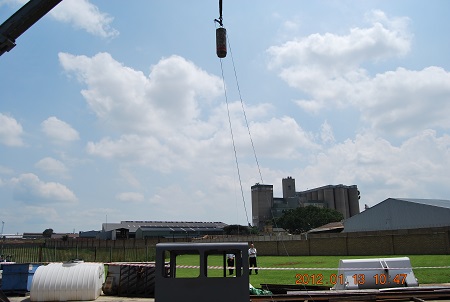 Expertise
ISO 3471 assessment: Roll-over protective structures – laboratory testing.
ISO 3449 assessment: Falling-object protective structures — laboratory testing.
Supplementary FEA assessment:
Strength indication before assessment.
Design assistance if retest is required.
Full-scale vehicle testing (depending on vehicle size).
Partial vehicle testing.
Guidance on test fitting design.
On-site tests (depending on available infrastructure).
Equipment and Software
Slotted and pneumatically suspended test floor.
Wide array of fixtures, including large overhead frame.
Large array of loadcells with which to measure the applied loads.
A 5 tonne overhead crane.
Quick release mechanism and 275kg weight for FOPS tests.
A 25 tonne forklift used to perform the FOPS tests.
ISO 3164 DLV dummy.
Software graphing routines to visualise structure deformation with reference to DLV.
Relevant Standards and Guidelines
SANS ISO 3449, SANS ISO 3471, Anglo American 264073.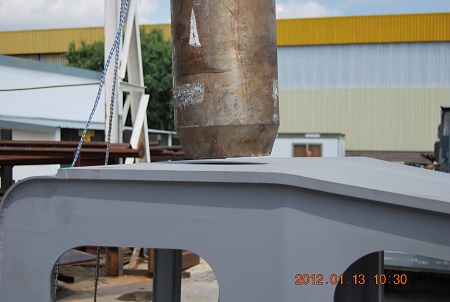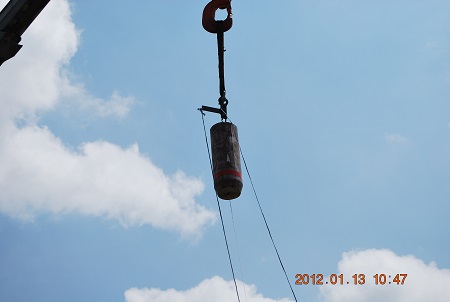 Clients and Typical Projects
We are typically approached by clients developing new protective structures for mining applications or clients which have made extensive modifications to existing protective structures. Typical structures that are evaluated include:
LHDs.
Personnel carriers.
Drill rigs.
Graders.
LPDs.
Light commercial vehicles etc.
Utility vehicles etc.